Rent your house with Javea Rentals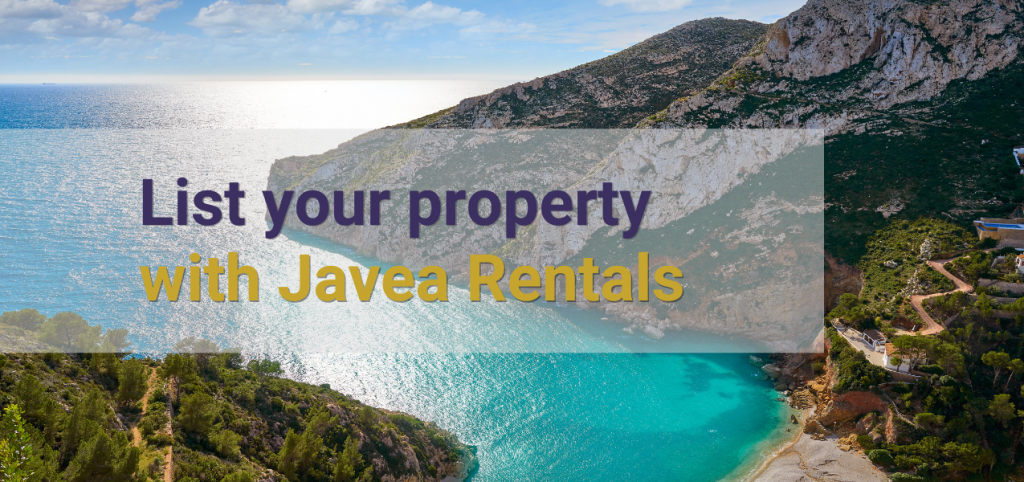 Jávea is a place where owning a property can give you an amazing return on investment by renting it out. People from all over Europe (and lately, all over the world) strike down here to enjoy their deserved vacation or retirement. This makes the demand for rentals in the area extremely high and rentals generally won't stay on the market for more than a few weeks.
Whether you decide to rent your property out as a holiday let, winter let or long term let, Javea Rentals has the perfect solution for your needs.
Over the past 25 years, Javea Rentals has proven to be the best partner in renting your property in Javea and its surroundings. Our clients have kept coming back to us because of our core values: Full customer service, communication and trustworthiness. As an owner, you have to be able to trust the agency you are working with as they take the responsibility over your property while you are not around, and we understand this.
The benefists of renting out your property with us
Over 25 years of experience in property rentals in Jávea and its surroundings
Deep knowledge over the property market in Jávea
Full-service agency, which means we take care of all sorts of inquiries as we have the right connections in place
We check tenants before they move in, to make sure they are reliable and meet your requirements
Free professional photography and videography of your property
And many more

Free property photography and videography
Have a look at some of our property listing videos:
Winter let contracts generally start from the end of summer until the beginning of summer of the next year. Prices for winter lets are usually lower than long-term lets as the summer months aren't included in the contract. The benefit of a winter let is that it provides you with an income stream out of your property in the less busy months, and in the summer months you can use the property for yourself or rent it out on a weekly basis as a holiday let. Many retired people from all over Europe come to Javea to spend the winter months here, as temperatures are usually better than in their home country and it provides them with a different lifestyle. 
Long term contracts vary from 11 months or longer, giving the owner a fixed revenue stream. The benefit of this type of contract is that you can have the same tenants for a longer period, giving you peace of mind that your property is being looked after and all bills are covered while you are not using the property yourself. This type of rental is also very good for owners that are buying a property just for investment as the returns are high. 
We offer two types of service from just finding a tenant, to the full package: Full management service for the duration of the contract. Jávea has become very popular over the years as a place to live, so there is a huge demand for long-term lets.
One of the big money-makers in Javea is renting your property out during the summer months when people strike down here to enjoy their vacation. People save up money for their vacation to be able to enjoy it to the maximum, which means that your earnings during these months can treble. 
Javea Rentals has the perfect solution for holiday lets. Due to our high position in Google, people from all over the world will find us while looking for a place to vacation in Javea. You can manually upload your holiday let onto our website for a fixed fee, which means you will have full control over inquiries coming in, don't have to give away a percentage of your earnings, and can manage your property from wherever you are. Click here for more information about our holiday rental service.